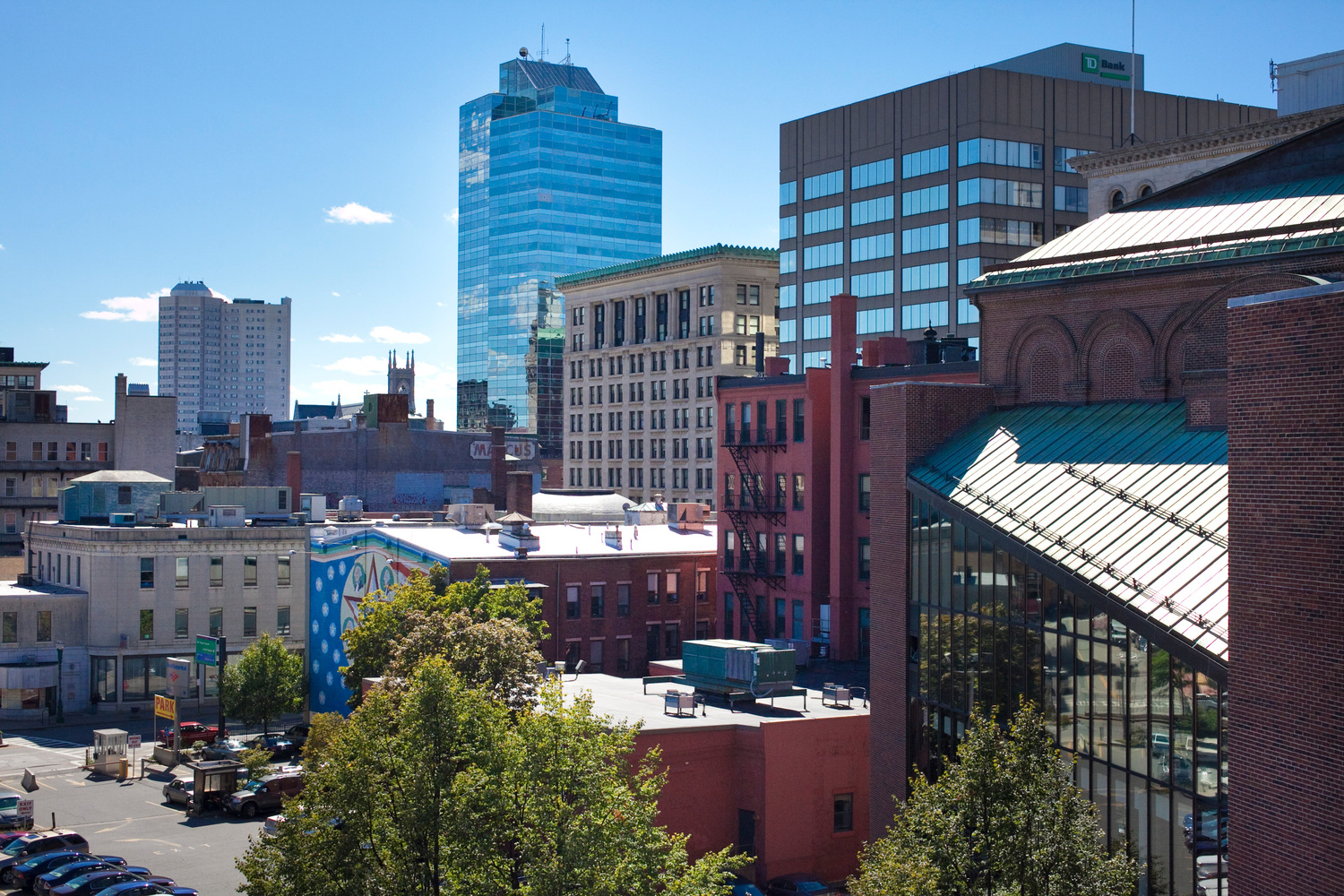 Climate Change in Worcester
Worcester is committed to reducing our greenhouse gas emissions and preparing our community for a changing climate.
Introduction to Climate Change
Climate change is felt all over the world, even here in Worcester. The "change" we're seeing is long-term shifts in temperatures and weather patterns, driven by global warming. Global warming is the result of the Greenhouse Effect, where, as we continue to burn fossil fuels, more and more greenhouse gases (GHGs) populate the atmosphere, trapping heat from the sun. The result is more intense droughts, floods, heat waves, and an increase in the severity and frequency of storms, some of which we are already experiencing in Worcester.
The top 2,000 climate scientists in the world have said our window of opportunity is closing, but there is still time to act.
Introduction to Climate Change
Climate Impacts in Worcester
We're currently living in the hottest decade on record, and some climate impacts are already affecting Worcester. Sea levels are rising faster on the northeast coast of the U.S. than anywhere else in the world, leading to an increased chance of storms and hurricanes. Our city is expecting more days over 90 degrees, which will intensify urban heat and contribute to drought. There is a projected 30% increase in winter precipitation, increasing the potential for dangerous ice storms and blizzards. Overall, Worcester will become warmer and wetter by 2050, transforming our city.
All of these projected climate impacts are why the City is committed to rapidly reducing our greenhouse gases and building our climate resilience.
Community Greenhouse Gas Inventory
As you can see in the chart, emissions from buildings make up the largest chunk of our community greenhouse gases (GHGs). Heating, cooling, and powering our buildings is an energy-intensive process that burns a lot of fossil fuels. Behind buildings is transportation, the emissions from burning gasoline in combustion powered engines. Last, making up only 8%, is solid waste, which is the methane produced from landfills and burning waste.
Source: Community Greenhouse Gas Inventory, 2022
Community Greenhouse Gas Inventory
It's important to understand the sources of our GHG emissions. As you can see, fossil fuels like natural gas, gasoline, and diesel, make up the largest share of our emissions. Fossil fuels, when burned for fuel, release vast amounts of carbon dioxide (CO2) and methane, the two primary greenhouse gases. To move us away from fossil fuels, we're focusing on developing renewable energy projects and expanding the electricity sector.
Source: Community Greenhouse Gas Inventory, 2022
Municipal Greenhouse Gas Inventory
Emissions from Municipal Facilities
The GHG emissions from City operations largely come from facilities and infrastructure. That is buildings like City Hall, our public schools, and infrastructure like parking garages and sewage plants.
Source: Municipal Greenhouse Gas Inventory, 2022
Municipal Greenhouse Gas Inventory
The City is committed to leading the way to net-zero by achieving emissions reductions in government operations.
Since 2009, we've managed to slash total municipal emissions by 18% through energy efficiency projects, renewable energy installations, electrification, and more, and we continue to charge forward. As the community looks to a net-zero future, they can rely on the City to lead the way.
Source: Municipal Greenhouse Gas Inventory, 2022


Put simply, net zero means cutting greenhouse gas emissions to as close to zero as possible and offsetting the little remaining that we cannot cut. This is achieved by reducing GHG emissions while ensuring that any remaining emissions are offset by credible projects like carbon-free energy production, carbon storage, or removal. To get to our goal of reaching 100% renewable energy and net zero emissions by 2045, all members of the Worcester community have a role to play.
Video: "What is net-zero?" TED, 2020
Learn More About Reducing Greenhouse Gas Emissions
---
Check your household carbon footprint with the EPA Carbon Footprint Calculator
Dive deeper into Green Worcester's emissions reductions
Learn about Massachusetts's climate goals