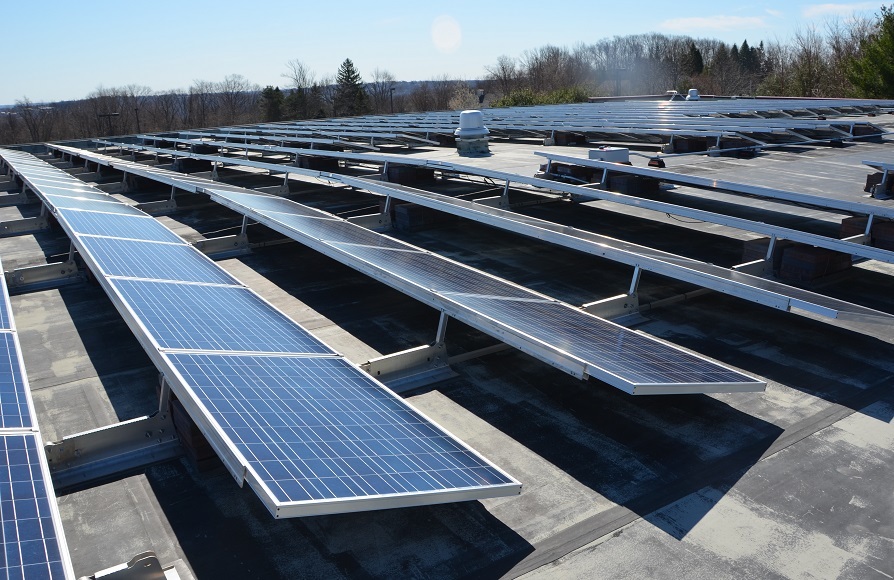 Clean Energy
The City of Worcester is committed to being powered by 100% clean and affordable energy and has established three goals with fourteen actions to accomplish that.
Worcester has developed three goals related to clean and affordable energy.
By 2030: Use 100% renewable energy for municipal facilities
By 2035: Provide 100% residential renewable electricity city-wide through the Community Choice Aggregation program
By 2045: Use 100% renewable energy for residences and businesses, including for heating and transportation
Municipal Solar Generation
Over the last decade, the City has aggressively installed solar on its facilities, including 12 schools, 2 water filtration plants, the senior center, and the closed landfill on Greenwood Street. Last year alone, municipal solar systems produced more than 11 million kWhs of clean energy. This is equivalent to about 10% of our electricity use in municipal buildings.
Solar Arrays by Location Type in Worcester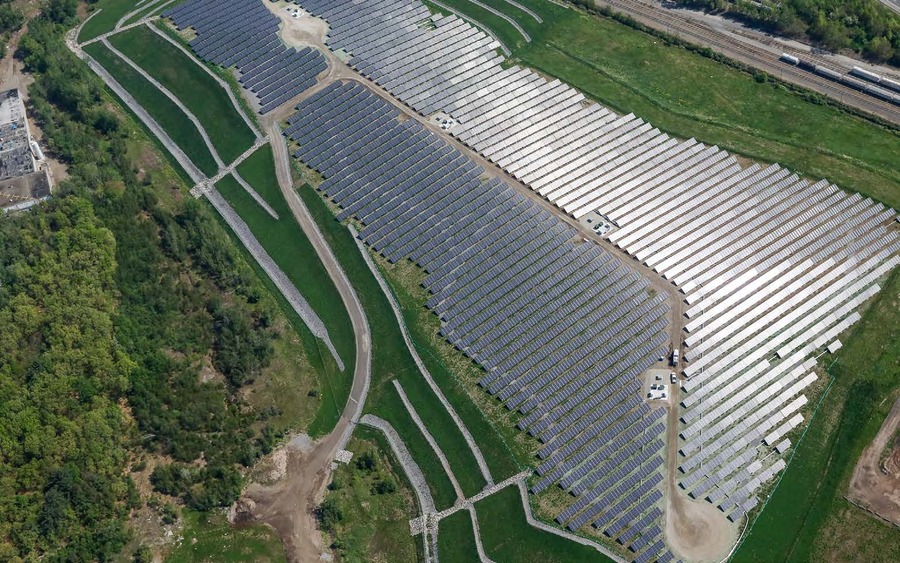 Worcester's municipally owned and operated solar farm was built in 2017 and is as big as 19 football fields.
And it generates up to 10,000 MWh/year, powering the equivalent of 1,300 homes!
In 2017, the City of Worcester turned on more than 28,000 solar panels atop the former Greenwood Street Landfill. The largest municipally-owned solar generating facility in New England, the solar farm can generate up to 10,000 mWh/year, or enough energy to power 1,340 homes for a year.
Municipal Solar Projects at Work
This live ticker chart is a constantly updating count of how much power the City's 19 municipal solar projects generate. These projects have been generating electricity since 2011!
Installed and Planned Solar Capacity
Between 2011 and 2022, the City has installed 12,599 KW-DC (kilowatt direct current) on various schools, municipal buildings, and solar farms. Solar panels are planned to be installed at Doherty High School and North High School in the upcoming years. These panels will add an additional 1,518 KW-DC capacity.
ElectriCITY Municipal Aggregation Program
Gain control of your electricity bills and go green at the same time! As a Worcester resident, you can opt to purchase your electricity supply through our Green Worcester ElectriCITY Municipal Aggregation Program, now in its fourth year. It's like purchasing your electricity supply from a warehouse club—the City purchases premium renewable energy sources in bulk and passes on any potential savings to you.
ElectriCITY Municipal Aggregation Program
Community Enrollment Reduces Harmful Emissions
The more people who enroll in the ElectriCITY program, the more greenhouse gas emissions Worcester avoids. So far, 2023 has seen the highest program participation, and thus the highest monthly emissions levels avoided since 2020. Overall, the program has prevented 110 million lbs of carbon from going into the atmosphere!